by Nagesh Havanur
I met Vijay Pandit at the end of 1970 or so. At that time I lived and worked in Mumbai. When I learnt about his passion for chess history I wanted to visit him as I was already an avid collector of chess books and magazines. I phoned him and he gave me directions to his flat in Mahim. I still remember the excitement with which I climbed the stairs that led to his flat. He was in the prime of life, full of energy and enthusiasm.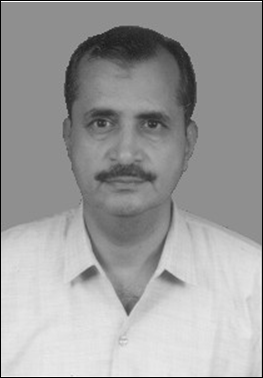 (from Indian Chess History authored by Manuel Aaron and Vijay Pandit.2014)
He proudly showed me his collection of articles and clippings on chess and said, "I am collecting statistics related to Indian chess history." Bemused, I asked, "What do we need statistics for?" "Statistics is everything!" he exclaimed, "Without that, you can't work on chess history."
Long after that, when I had retired and settled in Bangalore, I contacted him again. By that time we had both become familiar with each other's writings in Chess Matemagazine. We renewed our acquaintance, became good friends and had fascinating interaction over the years through email
Temperamentally we were "dangerously" alike, passionate about our beliefs and sharply critical of all that we considered wrong. We also had opposite ideological outlooks. His world view was very much influenced by the RSS and the Hindu Mahasabha way of thinking. I was opposed to it altogether! On occasion we would have sharp arguments and then allow things to cool down between us. What bound us together was our love of the game and fascination for chess history.
In search of our chess legacy
By this time chess fever had gripped India. Naturally, Anand's successes at both world championships and international tournaments inspired a whole generation of new players. This was fine. However, our Gen. Next tended to think, there was no real chess talent in India before Anand and chess activity had been limited to a few clubs. Few in our own generation knew the dedication, achievement and sacrifice of great Indian players who had carried forward the cause of chess and made the emergence of talents like Anand possible. Vishy did not come out of vacuum!
Time and again I urged Pandit to write more about the rich chess heritage of India. He needed no prompting though.
The unfairness of it all
Apart from writing on great Indian players of the past in Chess Mate, he also wrote a 168-page book, "Western Chess in British India" covering the period 1825-1947. It was published by The Chess Player, a venture by Anthony J. Gillam of Nottingham. Gillam specializes in producing well-researched tournament books from the forgotten past.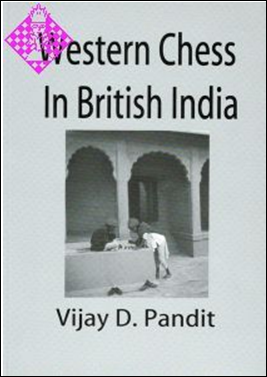 Photo/ Schach Niggemann
https://www.schachversand.de/western-chess-in-british-india.html
When this book was first published, there was little attention in the Western world. Mr. Pandit had once written to me, "It pains me to notice that Westerners are still very indifferent to chess games played in tournaments on Indian soil." For once it appeared to be true.
Then something terrible happened. Olympiu Urcan, a chess author and critic wrote a particularly nasty review of the book on Chess Café web site. I was very angry and wrote a sharply worded rejoinder to the review. My effort was reinforced by Gillam, the publisher of the book who strongly defended the work. I informed Mr. Pandit and he was pleased. Importantly, he was supremely confident about his work.
He wrote,"Thanks for your valuable support. I prefer to neglect Mr. Olimpiu Urcan because I know what I am doing and to do that the pains I am going through. Mr. Urcan cannot even imagine about."
The Magnum Opus
Then he got busy with his magnum opus, Indian Chess History the book he co-authored with IM Manuel Aaron, former National Champion of India.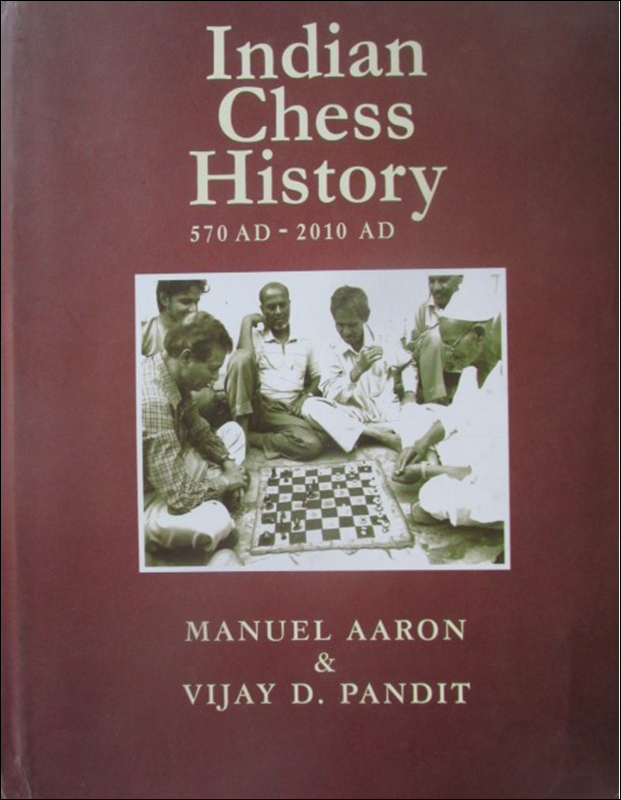 Photo/Santhosh Matthew Paul/Cochin Blogger
The book saw the light of day in 2014 and I eagerly bought a copy of this 600-page hardbound work. Pandit was very proud of his work. In a reply to my inquiry he wrote, "I am doing fine, sans diabetes! After publication of "Indian Chess History" I am feeling relieved (a kind of catharsis!). I am happy that through this project, all my efforts (or obsession?) of the past 40 years have borne fruit."
The Meeting That Never Was
My last interaction with him started with a big hope and then ended in disappointment.
In 2018 a famous German chess historian, Michael Negele visited India.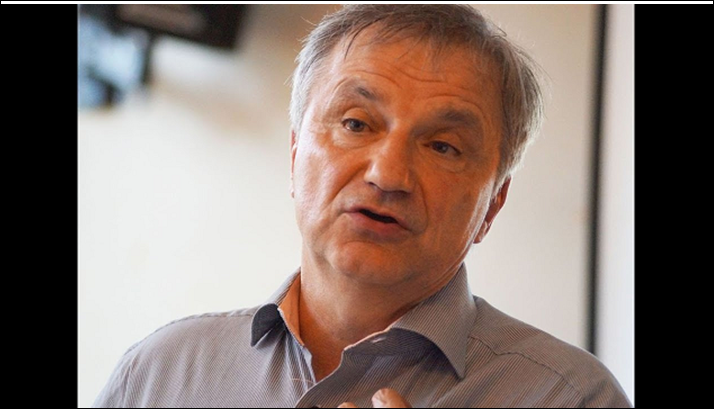 Photo/ https://i.ytimg.com/vi/KYJfHcnS7ZY/maxresdefault.jpg
Negele is an authority on Emanuel Lasker. He and his fellow authors, Richard Forster and Raj Tischbierek have edited two volumes of a new Lasker trilogy.
Negele and I were in touch with each other and I learnt, he had landed in Mumbai and was staying at a hotel in central suburbs.
In the course of our interaction he asked, "I would like to buy Indian Chess History by Aaron and Pandit. Any idea, how to get it?"
I replied. "Not a problem. Chess Mate has published the book and you would be able to get it from them." Then I was struck by an idea and asked him, "By the way, would you like to meet one of the authors, Mr.Vijay Pandit? He resides in Mumbai." Negele was of course interested.
Local transport was not a problem. He had a car and a driver made available to him by a friend in Mumbai. I calculated the distance between Negele's hotel to Vijay Pandit's flat in Western suburbs. It could have taken an hour's drive.
All that we needed was Pandit's readiness to meet Negele. To my shock and dismay he said no. He was not going to meet Negele and he would not tell me why. In the end the desired meeting could not take place and I was disappointed. If only these two great historians had met and shared their knowledge & experience… It was not to be.
The dance of death
In the years that followed I lost touch with Pandit. It would always be a matter of regret for me now that Covid-19 has claimed his life. I can only imagine his loneliness, suffering and despair as he lay dying in the hospital without seeing his near and dear ones, with only the hospital staff hovering over him in surreal PPE suits.
May be, he has gone to a better world, a chess heaven inhabited by those great masters of the past, Sultan Khan, Kishanlal Sarda, Narayanrao Joshi and Vinayakrao Khadilkar, to mention only a few. Imagine a scene like the following:
Chess in Heaven
Kishanlal Sarda and Narayanrao Joshi are playing blitz in heaven, with a whole crowd of masters eagerly watching the match. Mind you, these are no ordinary players. Among them you can spot some of the greatest heroes of Indian chess, Sultan Khan, Vinayakrao Khadilkar, Mohamed Hasan, Ramdas Gupta, R. B. Sapre and Nasir Ali. A deafening roar goes up when a good move is made and a collective groan, when a bad move is played! Pandit alone is allowed to stand next to the board and he remains calm, meticulously keeping the score, even as the game races towards a dramatic climax at lightning speed. At one point it appears that Joshi is winning, with his knights storming the board. Then Kishanlal comes up with a brilliant combination and mates Joshi with a pawn, Indian style. Joshi is very, very angry as he would have loved to mate like that himself. Now his opponent is grinning.
"Don't you gloat, Kishanlal! Remember, how I beat you last time in Allahabad while we were still on earth." says Joshi.
Kishanlal does not take it lying down. "Joshi, you are bluffing! It was I who beat you there with a King's Gambit. That was the last time we played on earth."
While they are arguing, wise old Baba Bodas, standing among the onlookers, suggests, "Why not ask Pandit? He remembers everything!"
Pandit, not wishing to offend either of the two masters, says, "I am afraid, you are both wrong. The two of you played that game in Calcutta 1921, to be precise and it was a hard-fought draw, a Cochrane Gambit. I still have the score sheet." Amen.
Notes:
1) Vijay Pandit is survived by his wife, Mangala and daughters, Vaishali and Deepali.
2) The ChessCafé Review and the responses from me and Anthony J. Gillam may be seen here: https://bit.ly/3fdQ1ol