by Manuel Aaron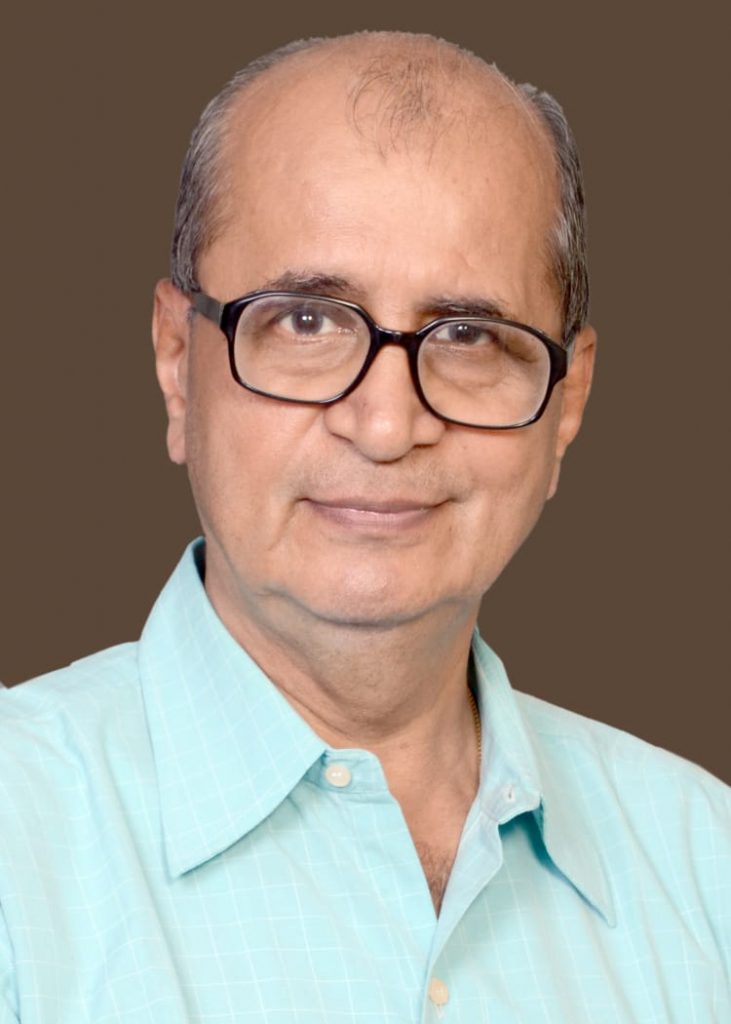 Recently Vijay Pandit, the Indian chess historian passed away. Covid-19 claimed yet another precious life. Apart from numerous articles on chess history,  Pandit authored quite a few books. They include Ahmedabad 1955, Western Chess in British India and the Indian Chess History (co-authored with Manuel Aaron). -Ed.
It's with great sorrow that I record the death of my friend Vijay Pandit, with whom I authored the book, "Indian Chess History" in 2014.Born in Ratnagiri on 19th June 1945, Pandit succumbed to Covid-19 on 27th April 2021 in Mumbai. He was 76.
An avid collector and a prolific writer
Pandit told me his interest in chess came about on account of the beautiful game in which Arun Vaidya defeated me at the1972 Indian National Championship in Simla! After that he started collecting any statistic or object that related to chess. In course of time he came to possess a large number of rare chess books and artifacts dating back to 1885.
A prolific writer, Pandit contributed chess articles to anyone who asked. Almost every souvenir brought out by chess organizations to commemorate a tournament had an article by Pandit. Among others he contributed to Tim Harding's "Chess Mail" and Soviet Encyclopedia Through his incessant writing on our chess heritage he became India's foremost chess historian.
He asked little for himself!
In 2009 he translated and edited a rare 1941 chess book in Marathi by late V.G. Padsalgikar and it was published under the title, "The Game of Chess (Native and Western Methods)" by The Chess Player, Nottingham. The same company also published his tournament book, "Ahmedabad 1955" in 2010 and "Western Chess in British India" in 2011.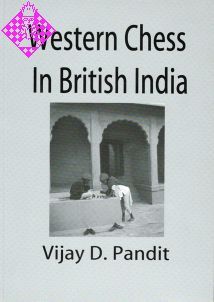 When Tony Gillam, the publisher wanted to pay him for his work, Pandit, a simple person who valued friendship and service above all, asked only one thing: Chess Base software.
We were as different as chalk and cheese
He and I were diametrically opposed in many things, but not in chess that ruled our
lives. He was a Maharashtrian Brahmin and I, a Tamil Christian. He had a passion for Sanskrit (he preferred the phonetic Sanskrut). I had no such preferences. Any language was good enough if it could communicate.
Politically he was a fan of the right wing party, BJP while I saw each party as a bunch of crooks who thrived on false promises.
The passion and the idiosyncrasy
But in chess matters, he was an Encyclopedia. Whenever I wanted any information on who won a particular tournament in a certain year, or what was the date of birth of a player or organizer, he had the answer ready, with photo copies of newspaper reports as proof. He had thousands of paper clippings filed in his flat. Time and again this would
reach a point when the mass of paper took up vital living space for humans. Then his wife would step in, "Enough is enough! Get rid of all this junk, or……!"
Only then would Pandit part with some of the papers and books. He gave away the most valuable stuff to Tony Gillam who ran The Chess Player, Nottingham, England. Their understanding was that Gilliam would use the material in any way beneficial to chess and eventually donate it to the British Library. I was also the beneficiary of a sack load of old VDP documents which he must have sent with a resigned, heavy heart. However, his love for the rotting, discolored documents lurked in his mind and after a year or so, he would want this sack load back and I had to return it all over again. That was our friendship!
An unexpected tragedy
Last December, he phoned me as usual on my birthday and we exchanged notes on how we were coping with Covid-19. I told him our needs in Chennai are taken care of by my son Arvind who lives in the flat above ours. He told me he and his wife never went out as they got all their groceries and vegetables from the store run by their large Housing Society for its residents. Then we lost touch. I feel guilty that I never called him after December. I never imagined, a disciplined person like Pandit could fall prey to this virus and leave this world so quickly.
When necessary he went to his bank and he scrupulously followed the protocol of wearing a mask and social distancing. When he returned home after such rare trips he put all his clothing out for wash and took bath.
While Pandit and his wife lived in their Mahim flat their two daughters, Vaishali and Deepali, both married to engineers, and their families lived close by.
Pandit, a diabetic, his wife Mangala and daughter Deepali, were all afflicted by Covid-19.
All three had had their first Covaxin jab in the last quarter of March 2021. They were waiting for the second jab when this happened. His wife was admitted to the Hinduja Hospital in Mumbai while Pandit himself could not be accommodated. He ended up in a medical facility set up by the Government of Mahatashtra at Bandra Kurla Complex, Mumbai for Covid-19 patients. Sadly, the virus could not be controlled and he died after a 15-day struggle on 27th April.
How we learnt about his demise
His wife was told of his death only after she returned home from hospital. She is slowly recovering from the virus but still suffers from its after-effects and the shock of the unexpected death of her husband. Their daughter Deepali was under home quarantine
and is now OK. With three in their small family afflicted by the virus, the others must have also feared the worst and given priority to survival over other matters. When the latest copy of Chess Mate magazine was delivered at Pandit's flat, his younger daughter Deepali saw it and realized that the chess world was unaware of her father's death and called Arvind. That is how we became aware of Pandit's demise two months after it happened.
Pandit leaves behind his wife, two daughters, their spouses and two grandsons.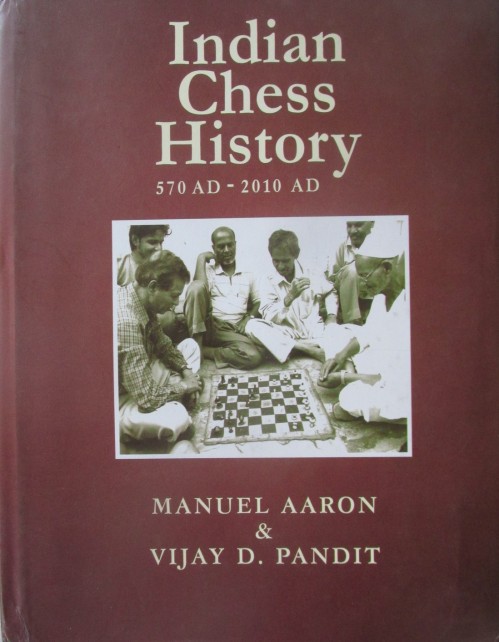 If the book, Indian Chess History is a success it's because Pandit helped me with vast amounts of forgotten and 'untraceable' data. I know how Pandit made several painstaking visits to libraries in Mumbai like the Mumbai Marathi Granth Sangrahalaya in search of an obscure item. That fountain of knowledge and source of information is no more and we are all the poorer for it.
Here is the game that made a great impression on Vijay Pandit. A game that I lost!
Aaron,Manuel-Vaidya,Arun, 10th National Championship, Simla 1972
(first published in Chess Mate, May 2021 issue)