In a computer age, where most top players have obtained computer like skills, maybe could be important to renew the way world championship matches are played. Not only for getting the interest of new chess players, but also to define who is the strongest chess player in the world, through a series of time controls and thematic days which actually test the players, also to the limit of their endurance like in every sport.
Today we have many different time controls, from bullet to blitz to rapid, and then chess960, why FIDE cannot be a leader and create a world championship match which is more holistic, and could eventually give chess publishers a book on a world match which is more than 10-12 draws?
Imagine a day 1 of a world championship made by 60 blitz games time control: G3 inc. 2
Day 2 – 30 Blitz games G5 inc. 5
Day 3 – 10 Rapid Games G15 inc. 10
Day 4 – 5 Rapid games G25 inc. 5
Day 5 – Chess960
Day 6 A simul against each other on 10 boards!
Day 7 – 6 blindfold games
I follow when Carlsen plays online, because the games are interesting. He is often trying new opening ideas, and of course it's just interesting to see how dominating he is over other top GMs. Here the Stats of the two contenders: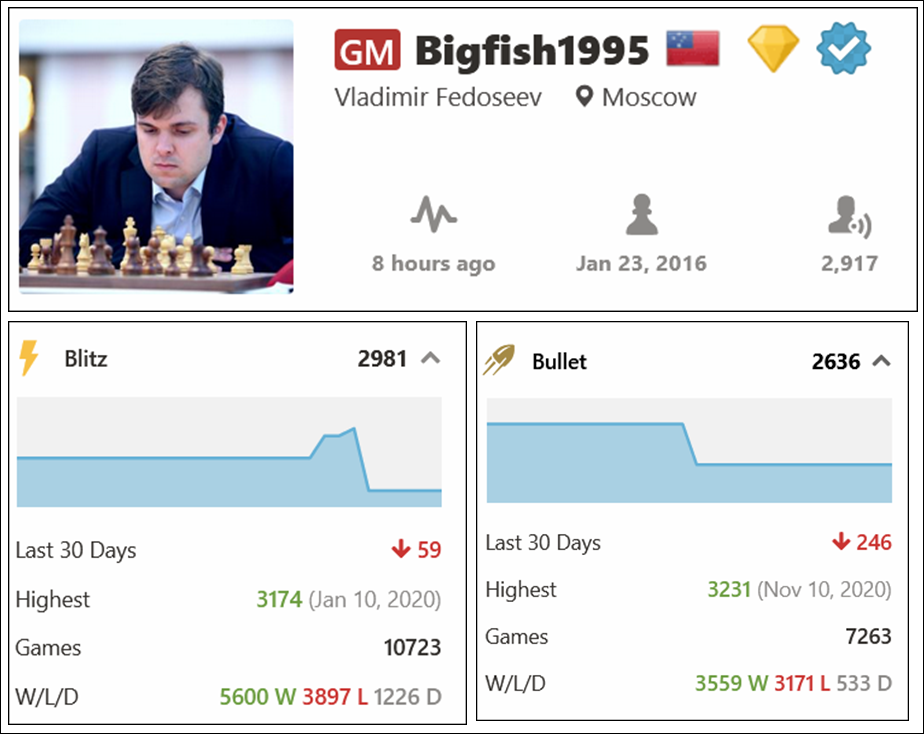 And now Magnus' stats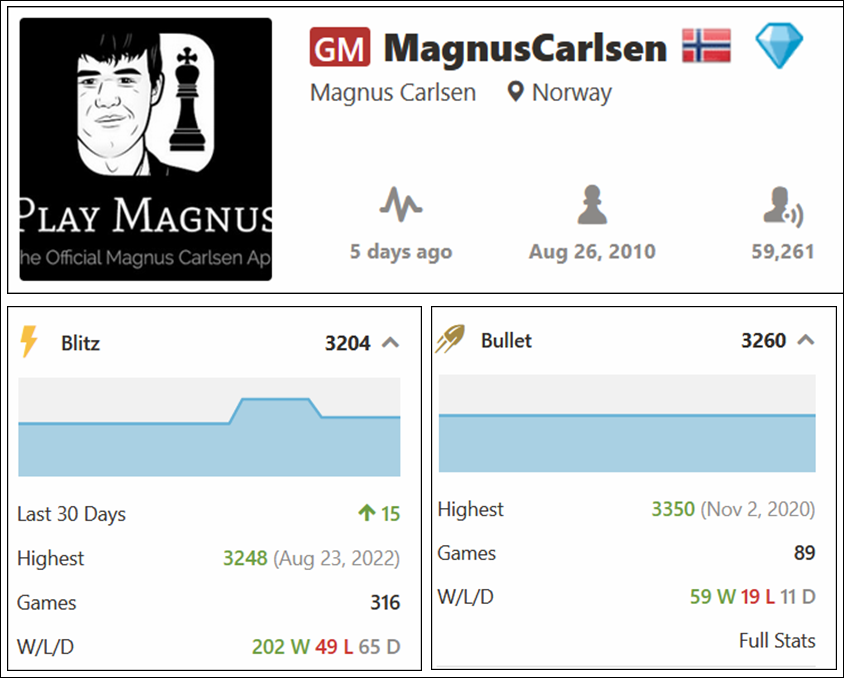 The Match played against Feedoseev was G3 no increment, and the result is quite interesting.

here the games… which one did you like most?