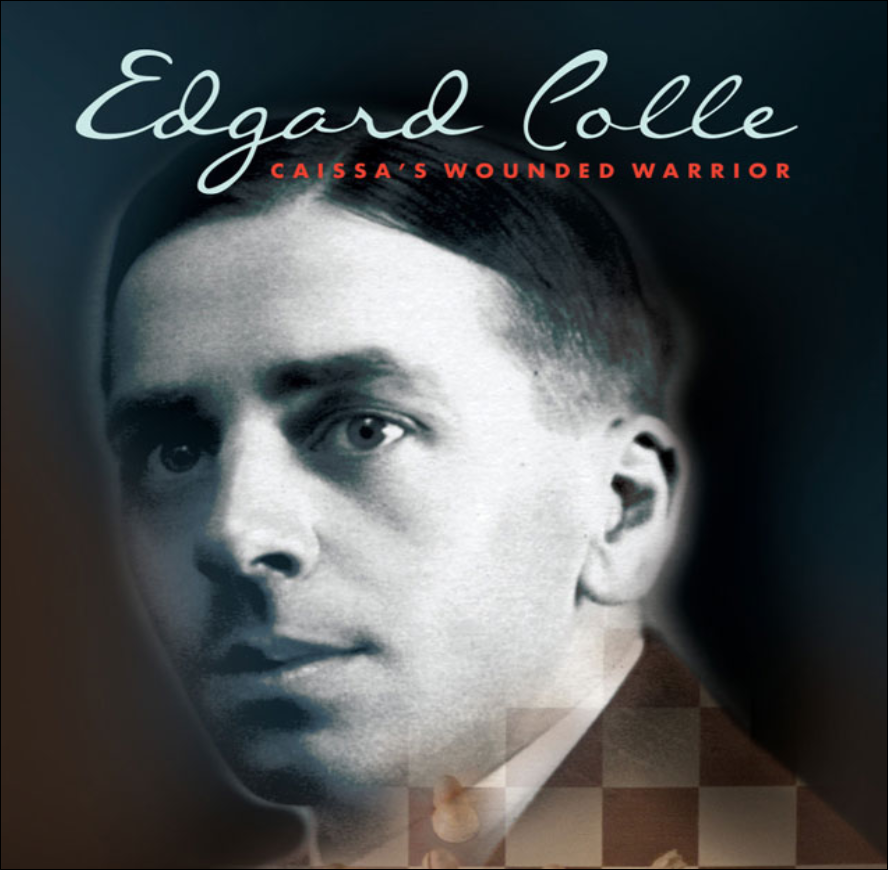 I'm always interested in experimenting, and trying new ideas. In this case I'd like to review a book, while giving some of the actual content which can interest the chess die-hard fans like me! Or at least benefit the amateurs, who are interested in chess improvement.
So I thought of coming up with a series of videos, which use the annotations actually used in the book by the author, plus some graphic to help understand what's going on in the game.
This book on Colle, reveals the man, through 100 games annotated by the Author, who used previous annotations by other masters, as well having them checked with the latest engine. Here a more detailed explanation: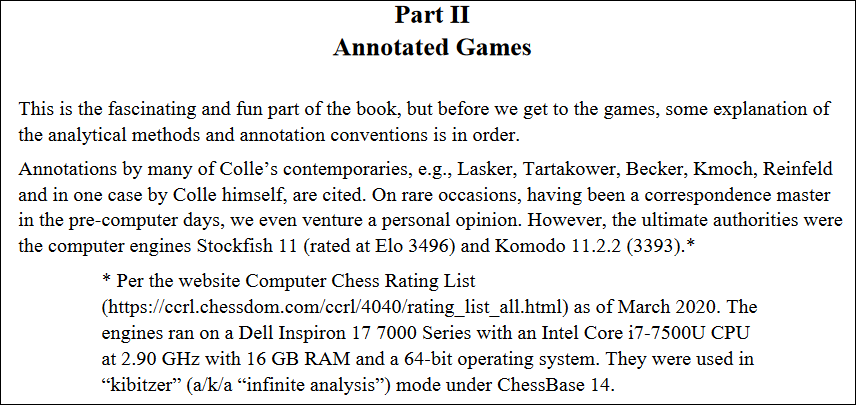 Let's begin with game n.1
The four games which I have annotated are all miniatures, and can be found in the book by Taylor Kingston: Edgard Colle Caissa's Wounded Warrior, published by Russell Enterprises in 2021.
The book offers also lot of tournament timetables, to better understand Colle's career.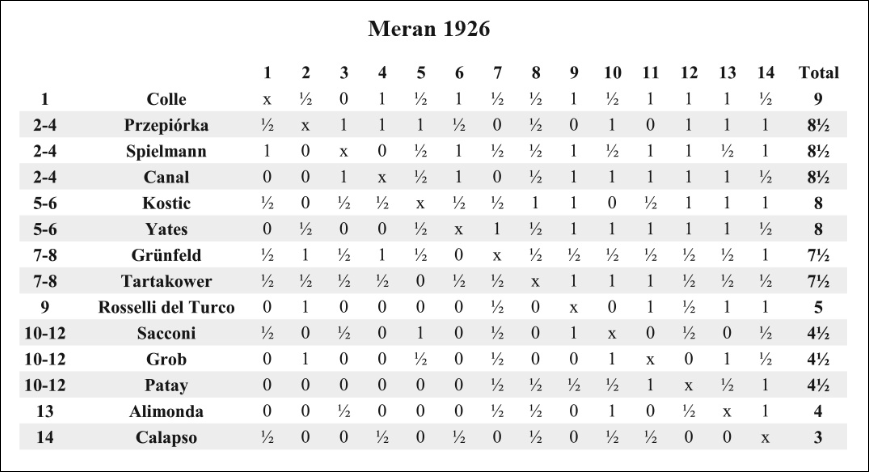 Here another miniature!
For example, to give an idea of how strong Colle was, we can watch the results of the tournaments he played: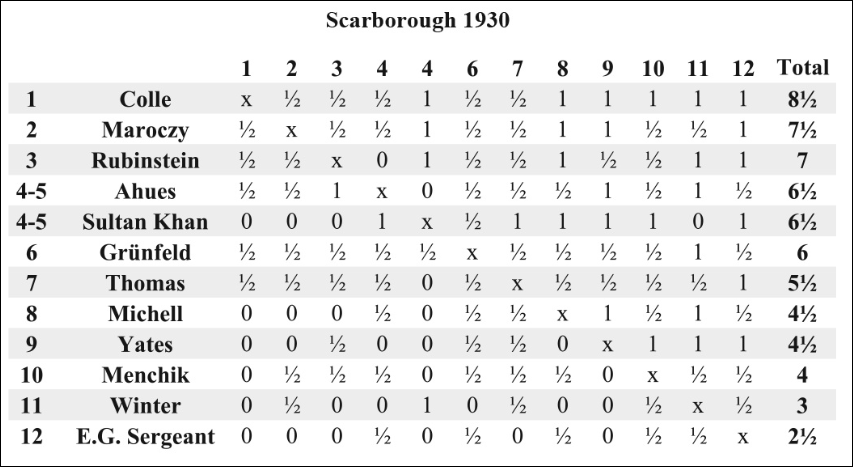 Colle won this tournament 1.5 points ahead of Rubinstein! And Vera Menchik, women's world champion scored only 4 points, showing how hard that tournament was!
Game n. 3
And the final Game, number 4!
For those undecided if to buy this book, here the back cover, which will give a better description of what can be found within the book. Personally I was interested in knowing more about the period in which Colle was playing chess, and his life. But of course I wanted to see also his games.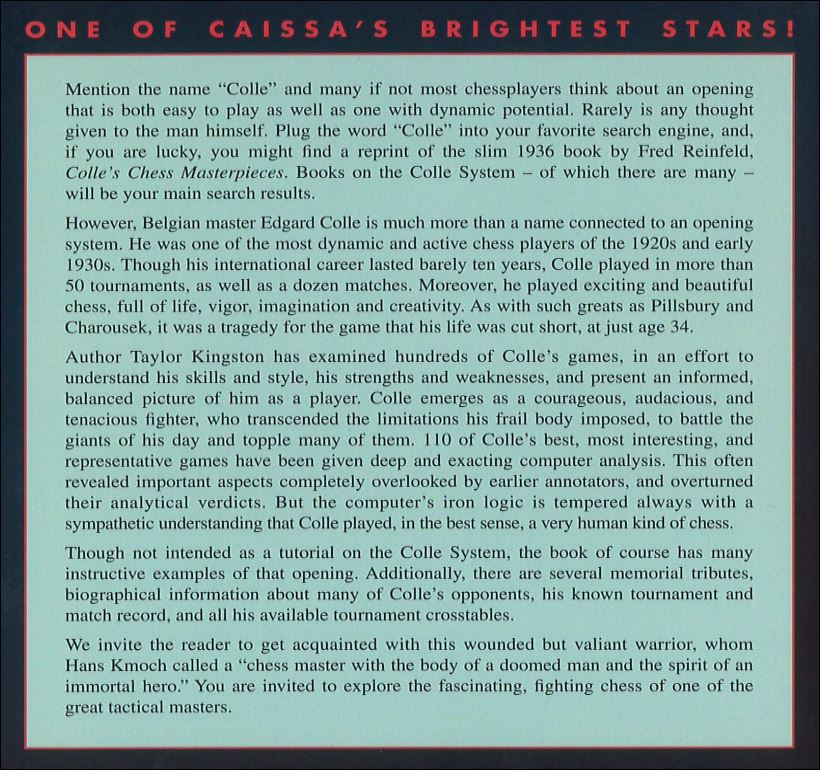 Good luck with your chess improvement, and hope you enjoy the other hundred of games found in this book!