The following is a nice story found on a Spanish Language Facebook chess group.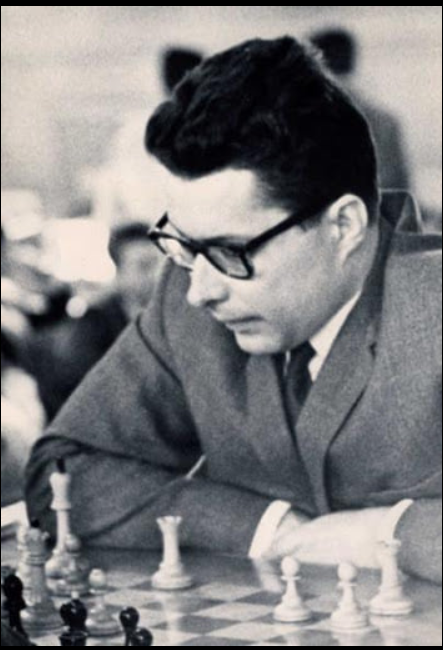 "Before the start of the USSR Championship 1969, which resulted in the selection of participants for the next Interzonal tournament in Mallorca, Mark Taimanov and I agreed that one of us entering the Interzonal would lead the other as a coach.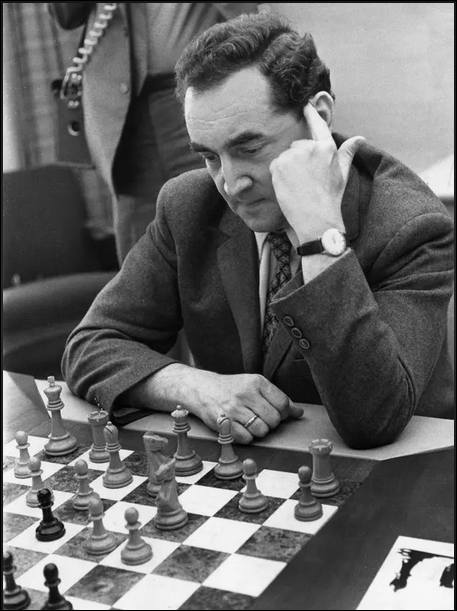 Success accompanied Taimanov, who beat Lutikov in the final round, and together we went to Mallorca. And there Taimanov performed well, shared 5-6 spots with Uhlmann and got the right to play in the Candidates matches.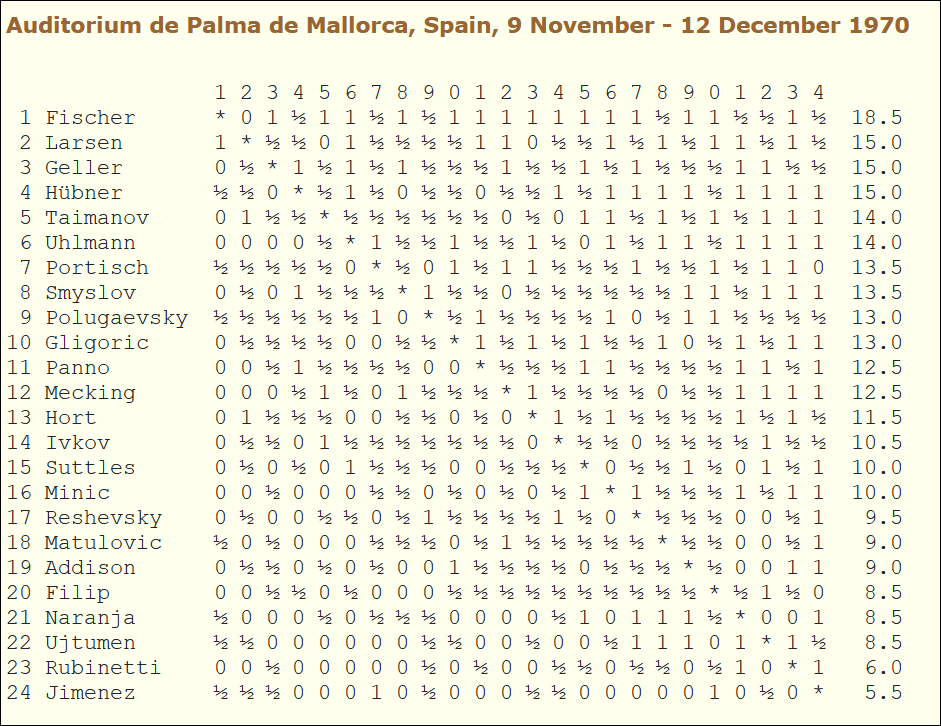 Then, by draw, he would play the quarter-finals with Fischer, who showed a brilliant result in Mallorca winning by 3.5 points lead over the competition. Now came the toughest test: the match with Fischer in Vancouver. We prepared it very consciously, having analyzed 500 games of the American. Based on this material, a creative portrait of Fischer was made. The characterization we gave him was approved by Botvinnik, who rated it deep and correct. In a word, I think Taimanov was well prepared. Together with Taimanov, I went to Canada as a second, and coach Yuri Balashov, who especially studied the work of Fischer. Alexander Kotov was the head of the delegation. Taimanov's malnutrition during the match played the last role in this fiasco. He simply couldn't physically bear the burden. I ate wrong because I wanted to save money to buy some things that couldn't be made in the USSR. Knowing that Taimanov had an enviable appetite, I drew attention to the fact that he wasn't eating well and told him there was no need to save on food. Food is very important, and plays and important role in creating the endurance needed to play five hours games. Fortunately, we, the members of the delegation, received from the USSR Sports Committee normal viand for those times: $11 each, and Taimanov received even more from the party organizer, the millionaire Prentice, and we could eat. correctly without denying us anything. But he didn't listen to me and kept saving money. During the entire game, he never visited the restaurant located in our five-star hotel downstairs. Balashov and I, having a kitchen in the room, bought all kinds of products in the supermarket and fed Mark in a very cheap way. Absurd? Yes, definitely. From: Evgeny Andreevich Vasiukov (1933-2018)